Geography-One Liners
1-The world's total motorable road length is measured about 15 million km, of which North America accounts for 33%.
2-The highest road density and the highest number of vehicles are registered in North America.
3-According to the various sources the first public railway line was opened in 1825 between Stockton and Darlington in northern England.
4-Australia has about 40,000 km of railways, of which 25% are found in New South Wales alone.
5-Belgium has the highest density of 1 km of

railway

for every 6.5

sq

. km area.
6-Trans–Siberian Railways is major rail route of Russia, which runs from St. Petersburg in the west to Vladivostok on the Pacific Coast in the east.
7-Trans-Siberian railways

is

the most important route in Asia and the longest (i.e. 9,332 km) double-tracked and electrified trans–continental railway in the world.
8-The Northern Atlantic Sea Route covers

one fourth

of the world's foreign trade; so, it is the busiest sea route in the world and popularly known as the Big Trunk Route.
9-The Panama and Suez Canals are two vital man-made navigation canals.
10-Connecting the Mediterranean Sea and the Red Sea, the Suez Canal had been constructed in 1869.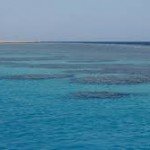 11-Suez Canal is about 160 km long and 11 to 15 m deep.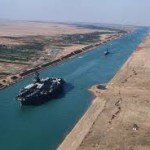 12-Panama Canal was constructed across the Panama Isthmus between Panama City and Colon by the U.S. government.
13-Panama Canal connects the Atlantic Ocean in the east to the Pacific Ocean in the west
14-The Great Lakes of North America i.e. Superior, Huron, Erie, and Ontario are connected by Soo Canal and Welland Canal to form an inland waterway.
15-Indian satellite

Aryabhatt

was launched on April 19, 1979, Bhaskar-I in 1979, and Rohini in 1980.
16-China is the most populous country

in

the world followed by India, the USA, Indonesia, Brazil, Pakistan, Bangladesh, Nigeria, Russian Federation, and Japan.
17-The density of Population is usually measured in persons per

sq

. km.
18-The ratio between the number of people to the size of land is known as the density of population.
19-About 100 ships travel daily through Suez Canal and each ship takes 10-12 hours to cross the canal.
20-Light travels at the speed of 300,000 km/second.
(Visited 112 times, 1 visits today)