General Awareness-One Liner- Sept 25, 2017
1-

Mahim Bora

, an Indian writer, and educationist hails from Assam
2-IOM stands for International Organization for Migration
3-Water metro project is in Kochi
4-

Desert Eagle

is a joint exercise between India and UAE
5-The seventh and final member of IRNSS constellation is

IRNSS-1G
6-City compost brand ambassador is Amitabh Bachchan.

'Compost Banao, Compost Apnao'

, the campaign has superstar Amitabh Bachchan as its brand ambassador.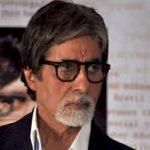 7-Former Reserve Bank of India (RBI) governor D. Subbarao's book-

Who Moved My Interest Rate?
8-

Himayat

is skill development program in J&K
9-

Mission Bhagiratha

is in Telangana
10-SMERA is a Credit rating agency
11-New York gets world's

most expensive train

station, which has been built by Spanish-Swiss architect Santiago Calatrava.
12-Infosys has relaunched

ESOP Scheme

After 13 Years
13-World's first 17-inch, 2-in-1 laptop is launched by Dell
14-State Bank of India has launched social media banking platform in the name of

'SBI Mingle'

.
15- Kerala state has imposed 14.5% 'fat tax' on junk food
16-

Dipa Karmakar

became first Indian female gymnast to qualify for Rio Olympics
17-G7 Countries are United States, Canada, France, Germany, Italy, Japan, United Kingdom
18-

Azim Premji

has emerged as the 'most generous Indian' in the Hurun India Philanthropy List 2015
19-

Sunil Bharti Mittal

has received the Harvard Business School's Alumni Achievement Award
20-

OROP

stands for One Rank One Pension
21-Norway is the first country to adopt a ban on

deforestation
22-

MCLR

stands for Marginal Cost of Funds based Lending Rate
23- HDFC bank has issued world's first Masala bond listing in London Stock Exchange(LSE)
24-

E-motor

insurance policy is given by Telangana
25-

CASA

stands for Current Account, Savings Account
(Visited 66 times, 1 visits today)