Andhra Pradesh Current Affairs- Feb 9, 2023
The state government of Andhra Pradesh will provide 84 lakh rupees in financial aid to a TDP opposition leader's daughter so she can realise her aspiration of attending college in the United States.
The government offers financial aid to anyone who desire to study overseas through the Jagananna Videshi Vidya Deevena programme. One of the beneficiaries is Sailaja, the daughter of Bodrothu Srinivasa Rao, a former sarpanch from Sangam village in the Vizianagaram district.
2-Tollywood actress Rakul Preet Singh and movie producer Jackky Bhagnani will be the stars of a fashion event that doubles as a fundraiser for actor-producer Lakshmi Manchu's nonprofit organisation, Teach for Change, which promotes high-quality education for youngsters in underprivileged areas.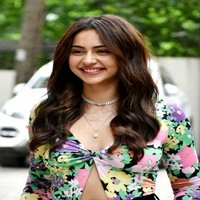 Hyderabad will host the yearly event on February 19. It claims to have a strong lineup of athletes as well as Bollywood and South Asian film stars. The show's proceeds will be used to support Teach for Change's annual campaigns.
Andhra Pradesh Current Affairs
3- TDP national General Secretary Nara Lokesh stated on Sunday that young people from Andhra Pradesh are leaving the state in quest of work prospects because there are no jobs in the state.
4- Veteran playback singer Vani Jairam, 78, who received the Padma Bhushan, was cremated on Sunday at the Besant Nagar electric crematorium with full state honours.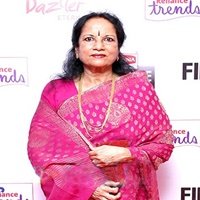 5-An engineering student committed suicide in a dorm in the Tirupati region of Andhra Pradesh, and the warden, B. Srinivsaulu Naidu, passed away from shock after arriving at the scene.
On Saturday, Daharaneswara Reddy, 20, a student at a private engineering college in Guduru, hanged himself there. He was a second-year student in CSE and was from the YSR Kadapa district.
Andhra Pradesh Current Affairs
6-On Friday, the Central Bureau of Investigation (CBI) questioned Y.S. Jagan Mohan Reddy's officer on special duty (OSD), Krishna Mohan Reddy, about the death of former minister Y.S. Vivekananda Reddy.
Naveen, a staff member at the chief minister's residence, was questioned by the central agency as well.
The two were questioned by CBI agents in Kadapa for six and a half hours.
7- K. Vishwanath, a renowned Telugu filmmaker who also appeared in a few Tamil films, has died. He was 92.
Andhra Pradesh Current Affairs
8- N. Chandrababu Naidu, national president of the Telugu Desam Party (TDP), has written to Prime Minister Narendra Modi requesting that he order an investigation into the alleged wiretapping of opposition party leaders, attorneys, journalists, and activists by the YSRCP government in Andhra Pradesh.
On Wednesday, motivational speaker Nick Vujicic visited Y.S. Jagan Mohan Reddy, the chief minister of Andhra Pradesh, at his official house in Amaravati.
9-Vujicic, an evangelist and motivational speaker of Serbian heritage who is Australian-American, was born without arms or legs due to the unusual condition known as tetra-amelia syndrome.
Andhra Pradesh Current Affairs
10-Y.S. Jagan Mohan Reddy, the chief minister of Andhra Pradesh, came under harsh criticism from actor-politician Pawan Kalyan on Wednesday, calling him the richest chief minister in the nation who is also under investigation for graft.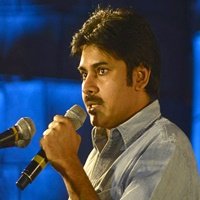 11-Two MLAs' charges of phone tapping have shocked the YSR Congress Party, which is in power in Andhra Pradesh (YSRCP).
A day after senior leader and MLA from Venkatagiri constituency Anam Ramanarayana Reddy claimed that two of his phones and those of his personal aides were being tapped, Kotamreddy Sridhar Reddy, an MLA from Nellore Rural seat, made a suggestion that he would leave the party.
12-According to Chief Minister Y.S. Jagan Mohan Reddy, Andhra Pradesh is the fastest-growing state and has the best ease of doing business, with a GSDP growth rate of 11.43 percent.
He said that for the third year in a row, Andhra Pradesh has maintained its top spot in the Ease of Doing Business (EoDB) rankings.
Andhra Pradesh Current Affairs
13-Despite the fact that Jagan Mohan Reddy first proposed the idea of three state capitals in 2019 as part of his strategy for decentralising development, the government was unable to advance plans to transform Visakhapatnam into an administrative centre due to legal challenges and opposition from farmers in the Amaravati region.
14-Y.S. Jagan Mohan Reddy, the chief minister of Andhra Pradesh, declared that Visakhapatnam will soon serve as the state capital.
For the global investors' summit set for March 3 and 4, the chief minister invited businesspeople to Visakhapatnam.
15-Chief Minister Y.S. Jagan Mohan Reddy said in the state Assembly on December 17, 2019, that three state capitals would be created, overturning the previous TDP government's intention to develop Amaravati as the state capital.
The YSRCP government proposed Amaravati as the legislative capital, Visakhapatnam as the administrative capital, and Kurnool as the judicial capital.
For GK and Other Current affairs, click here
(Visited 3 times, 1 visits today)