Civils daily current affairs- Dec 16, 2022
1-The Qatar Football Federation (QFA) has been named the host association for the AFC Asian Cup 2023 by the Asian Football Confederation's Executive Committee.
Ulf Christerson, a moderate leader, was chosen by Sweden's parliament to serve as the nation's new prime minister.
3-Roger Binny, a former Indian cricketer, has been named the Board of Control for Cricket in India's new president (BCCI).
Civils daily current affairs
4-The Seven Moons of Mali Almeida, the second book by Sri Lankan novelist Shehan Karunatilaka, was awarded the 2022 Booker Prize. One of the most important literary awards in the world is the Booker Prize.
5-Hindustan Aeronautics Limited created the indigenous trainer aircraft known as the HTT-40. On October 19, 2022, during DefExpo22 at the Mahatma Mandir Convention and Exhibition Center in Gandhinagar, Gujarat, Prime Minister Narendra Modi presented this.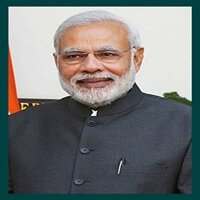 6-For the first time in 24 years, non-Gandhi Congress president Mallikarjun Kharge defeated opponent Shashi Tharoor to become the first scheduled caste leader of the venerable organisation in forty years.
Civils daily current affairs
7-The 14th World Spice Congress (WSC), which is being organised by Spices Board India (Ministry of Commerce and Industry, Government of India) in collaboration with a number of trade & export forums, is slated to take place at the CIDCO Exhibition and Convention Centre in Navi Mumbai, Maharashtra, from February 16 to 18, 2023.
8-On October 17, Shri Narendra Modi, the Prime Minister, officially opened the PM Kisan Samman 2022 at the Indian Agricultural Research Institute in New Delhi.
Civils daily current affairs
9-On October 14, 2022, in Cairo, Egypt, at the ISSF World Championships, Indian shooter Rudrankksh Balasaheb Patil took home the gold medal in the men's 10m air rifle competition.
10-From October 18 to October 21, 2022, India will host the 90th General Assembly of the International Criminal Police Organization, Interpol, in New Delhi.
For more GK and Current Affairs, click here
For more current affairs, click here
(Visited 7 times, 1 visits today)