General Awareness for various competitive examinations
Welcome to GK Section.
We know the importance of general awareness, GK (General Knowledge) in various competitive exams for aspirants.
We are publishing general awareness notes and study material daily.
We publish articles on this page from general studies and general knowledge point of view.
These notes are extremely useful for all exams including Bank Exams.
More General Awareness Study Material & notes will be updated
General Awareness bits help in the last minute preparation for various exams.
Watch One-Liners
---
1-Kremlin to host 2018 FIFA World Cup finals.
---
2-India's 1st post office passport Post Office Passport Seva Kendras (POPSK) has been opened at Metagalli in Mysuru.
---
3-The second POPSK has been opened in Gujarat.
---
4- The US President Donald Trump has banned 7 nations from Entering US on Security Issues. They are Iraq, Iran, Libya, Somalia, Sudan, Syria, and Yemen.
---
5-Fifteen-year-old Lakshya Sen, the first shuttler from Uttarakhand, has become World No.1 Junior Badminton player.
---
6-National Women's Parliament was held in Andhra Pradesh(10th February).
---
7-India's first floating elementary school was inaugurated on Manipur's Loktak Lake.
---
8-World Sparrow Day falls on 20 March.
---
9-Mathematician Yves Meyer won the 2017 Abel Prize.
---
10-PepsiCo has roped in PV Sindhu as brand ambassador.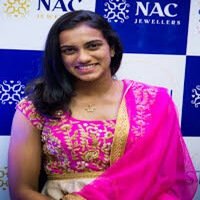 ---
11-World Tuberculosis Day falls on 24 March.
---
12-The Union Minister of Agriculture and Farmers Welfare, Shri Radha Mohan Singh has launched a Coffee Table Book named as '50 Years – The Great Indian Milk Revolution'. The book commemorates National Dairy Development Board's (NDDB) Golden Jubilee year.
---
13-14-year-old girl Gauri Singh became the first girl to explore the route from Sea Link near Worli Koliwada to the Gateway of India.
---
14-Anupam Kher has received Kala Ratan Award from Vice President.
---
15-BSF is the country's largest border guarding force. Tanushree Pareek has become the first woman combat officer to be commissioned in the 51-year history of the BSF.
---
16-The country's longest road tunnel which was named Chennai-Nashri tunnel was built on the Jammu-Srinagar National Highway.
---
17-Major Rohit Suri has been awarded Kirti Chakra.
---
18- On 23 March 1931 British rulers had executed Bhagat Singh, Rajguru, and Sukhdev.
---
19-Cheteshwar Pujara has become the first Indian to face 500 balls in Test innings.
---
20-World water day falls on 22nd March.
---
21-Amitabh Bachchan has launched world's first app for breast health. It is Mumbai-based Ushalakshmi Breast Cancer Foundation that has released an app 'ABC of Breast Health'.
---
22-Michael Clarke has launched his autobiography 'My Story'.
---
Also, watch General Awareness other bits here 
Also watch Current Affairs here
(Visited 33 times, 1 visits today)