Geography One-Liners for various competitive examinations
Thank You for landing the Geography/Environmental geography section page.
Here are some important Geography one-liners for students competing for various exams
Watch some of the important Geography Bits below.
1- The Pirpanjal Range is located in Jammu & Kashmir
2- Assam Himalayas lies between Tista and Dihang rivers
3-India is located on northern part of Indo-Australian Plate
4-The highest mountain peak in India is Kangchenjunga(3rd in the world)
5- Himalayas are the youngest mountain range in India
6- Aravalli range is the oldest mountain range in India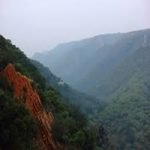 7- The Kangchenjunga Peak is located in Sikkim
8-Kumaon Himalayas lies between Sutlej and Kali rivers
9- Nanda Devi is the highest peak in Kumaon Himalayas
10-Nepal Himalayas lies between Kali and Tista rivers
11-The fine particles of sand, silt and clay are called alluvium.
12-The Khadar is composed of newer alluvium and forms the flood plains along the river banks.
13-Black soil is found largely in the Deccan Plateau. It is largely found in Maharashtra, Gujarat and western Madhya Pradesh.Black soil is also found in Karnataka, Andhra Pradesh and Tamil Nadu.
14-Black soil is rich in calcium carbonate, magnesium carbonate, potash and lime and best suited for cotton crop. Hence these soils are called as regur and black cotton soils.
15-Red Soil occurs mostly in the south-eastern peninsula. The soil is made up of crystalline and metamorphic rocks.Tamil Nadu, parts of Karnataka, south-east Maharashtra, parts of Andhra Pradesh, Madhya Pradesh, Orissa and Jharkhand are the places in which this soil is found in abundance.
16-Laterite soil contains high content of iron oxides but is deficient in nitrogen. This soil is found in areas of high rainfall and temperature with alternate dry and wet periods.
17-Saline and Alkaline soils are found in the arid and semi-arid parts of Punjab, Haryana, Rajasthan, Uttar Pradesh and Bihar.
18-Forest-Mountain Soil are very shallow, stony, and infertile for the production of field crops and they are found in the Himalayas and other mountain regions of the north.
19-'Laterite' means brick in Latin and they are red in colour due to little clay and more gravel of red sand-stones.
20-The bhangar soil is clayey and dark.
---
N.B:-
Watch more Geography here
Watch Current Affairs section for here 
(Visited 47 times, 1 visits today)