History One-Liners for various competitive examinations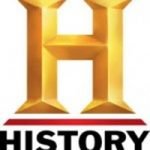 Thank You for landing the History section page.
Maximum questions come from this portion in different competitive exams.
Here are some important History one-liners for students competing for various exams
Watch some of the important Bits below. 
---
1-During

Lord Curzon

's time in 1905, Bengal was divided.
---
2-In 1906,

Agha Khan

founded the All India Muslim League.
---
3-In 1916

Bal Gangadhar Tilak

established the Home Rule League of India.
---
4-On 30 March 1919,

Satyagraha Day

was observed in the whole of India.
---
5-The Indian Association founded by

Surendra Nath Banerjee

was replaced by the Indian League in 1876.
---
6-Pandit Jugal Kishore published the first newspaper of India known as

Udant Martand

.
---
7-Bhartiya Brahma Samaj was founded by

Keshav Chandra Sen

.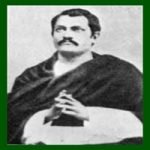 ---
8-

Vinayak Damodar Savarkar

was the first to name the rebellion of 1857 as the first war of Indian independence.
---
9-On 1 January 1857, the use of British made

Enfield Rifles

was started in India. In the cartridges of this Rifle, the fat of cows and pigs were used.
---
10-After the death of

Mir Jafar

, his son Nizamuddaula was enthroned as Nawab of Bengal.
---
11-

Muazzam

, the son of Aurangzeb was called as the 'Shah Bekhabar'.
---
12-

Ali Muhammad Khan

established the State of Rohilkhand.
---
13-According to the treaty of Amritsar, the English accepted

Ranjeet Singh

as an independent ruler.
---
14-

Nawab Mir Qasim

of Bengal transferred his capital to Moongher from Murshidabad.
---
15-During first Anglo-Sikh war, the Governor-General of India was

Lord Hardinge

.
---
16-During the Governorship of

Warren Hastings

, in every district of subjugated India one Civil and one Criminal Court was opened.
---
17-

Kunwar Singh

of Jagdishpur was the only leader to have died under the banner of freedom.
---
18-The objective of

Brahma Samaj

,

Arya Samaj

,

Ramakrishna Mission

and the

Theosophical society

etc. was to herald a renaissance in India.
---
19-After the death of Raja Ram Mohan Roy on 20 August 1833,

Devendra Nath Tagore

assumed the leadership of the Brahma Samaj.
---
20-

Raja Ram Mohan Roy

established Vedanta College, English School and Hindu College at Calcutta.
---
Also, watch another post on History

here
Watch Current Affairs here 
(Visited 178 times, 1 visits today)