History-One Liners
1-Home Rule League was founded by Annie

Beasant

.
2-Preamble has been described as the 'Indian Political Horoscope'.
3-K.M. Munshi called the word for Preamble as 'Political Horoscope of India'.
4-Who set up the first school of untouchables in India? Ans- Jyothiba Phule, 1948, Pune
5-The famous Lucknow Pact between the Congress and the Muslim League was concluded in 1916.
6-Lord Canning was the Governor General of India during the Sepoy Mutiny.
7–Bal Gangadhar Tilak dominated the Lucknow Pact in

December,

1916.
8-Myanmar was a part of British India from 1886–1937.
9-Charles T. Metcalfe was sent to Lahore to negotiate the Treaty of Amritsar with Ranjit Singh.
10-Vijayalakshmi Pandit was the first woman President of UN General Assembly.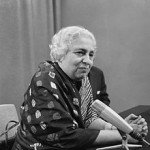 11-Shimla Agreement between India and Pakistan was signed during 1972.
12-In the year 1950 Untouchability was abolished in India.
13-The Constitution of India provides Cabinet system of Government.
14-In the year 1956 Indian States were reorganized on a linguistic basis.
15-Indian Constitution is called 'Quasi-Federal' because it has Single Judiciary.
16-C. Rajagopalachari succeeded Lord Mountbatten as the first Indian Governor General of the Indian dominion till 26th January 1950 when India became a Republic.
17-The Lal in Lal, Bal, Pal was Lala Lajpat Rai.
18-The first visible effect of Constitution was Disappearance of Princely States.
19-India is a 'Secular State' means Complete detachment from the affairs of the religion
20-The purpose of the Ilbert Bill was To remove an anomaly in the Criminal Procedure Code of 1873, according to which no magistrate or sessions judge could try a European or British subject unless he was himself of European birth.
(Visited 72 times, 1 visits today)