UP Current Affairs- January 3, 2023
Kavindra Pratap Singh, a retired IPS officer and Inspector General of Police, has been named the new head of Kashi Prant's Vishva Hindu Parishad (VHP).
2-Due to the impending cold wave, the state of Uttar Pradesh has ordered that all schools be closed from January 4 to January 7.
3-Priyanka Gandhi Vadra, the general secretary of the Congress, will walk the 120 kilometres that her brother Rahul Gandhi's "Bharat Jodo Yatra" would cover starting on Tuesday in Uttar Pradesh.
This will be her first significant in-person public appearance in Uttar Pradesh following the 2022 Assembly elections.
On Tuesday, Priyanka Gandhi Vadra, the state's designated general secretary for the party, will set out on foot with Rahul Gandhi.
4-The Uttar Pradesh Board of Madrasas has begun making plans to combine Islamic instruction with modern education.
UP Current Affairs
5-On the night of December 31 on New Year's Eve, residents of Uttar Pradesh's Gautam Budh Nagar district, which is adjacent to Delhi, downed 2.3 lakh litres of alcohol valued at Rs 9 crore, an Excise official reported on Monday.
6-A quarrel over an undesirable video allegedly led to the shooting death of Vipul Ahlawat, 22, in the Baghpat district of Uttar Pradesh.
The tragedy happened close to Lohadda village in the Baraut region.
7-Work is being done to get Rahul Gandhi's Bharat Jodo Yatra (BJY) ready to enter Uttar Pradesh on January 3 and travel 120 kilometres before crossing into Haryana on January 5.
UP Current Affairs
A confrontation between the Uttar Pradesh Special Task Force (STF) and 8-Kapil Kumar, a notorious criminal with a 1 lakh rupee bounty on his head, took place in Gautam Buddha Nagar.
According to the police, Baghpat resident Kapil, 35, was named in 35 instances, including robbery, murder, and attempted murder.
9-According to police officials, a cylinder used to inflate balloons with gas exploded in Gorakhpur, Uttar Pradesh, killing one person and injuring two more.
The incident took place at Phutahwa Inar Chauraha, which is located beneath the Chauri Chaura police circle.
UP Current Affairs
10-The Yogi Adityanath administration intends to give all the Ramayan-era buildings and locations in Uttar Pradesh's Ayodhya a significant facelift.
To identify buildings from the Ramayan era, the state government has hired a Delhi-based architect to assess all historic sites in the district.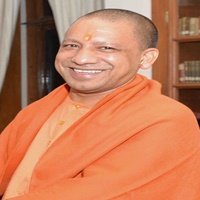 For more, UP Current Affairs, click here
For current affairs, click here
(Visited 3 times, 1 visits today)