General Awareness for various competitive examinations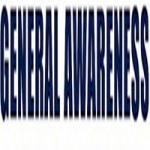 Welcome to GK Section.
We know the importance of general awareness, GK (General Knowledge) in various competitive exams for aspirants.
We are publishing general awareness notes and study material daily.
We publish articles on this page from general studies and general knowledge point of view.
These notes are extremely useful for all exams including Bank Exams.
More General Awareness Study Material & notes will be updated
General Awareness bits help in the last minute preparation for various exams.
Watch One-Liners
---
1- Pradhan Mantri Suraksha Bima Yojana (PMSBY) is an accident insurance scheme that the government had announced in the 2015 Budget.
---
2-Central Coalfields Limited (CCL), headquartered at Ranchi is a subsidiary of Coal India Limited, an undertaking of the Government of India.
---
3-Reliance Stadium or Indian Petrochemicals Corporation Ltd Sports Complex Ground is located in Vadodara, Gujarat. It is also known as the IPCL.
---
4- Airtel Payments Bank is the first to offer a fully digital and paperless banking system in India.
---
5-The purpose behind cross-selling by Bank is control inflation.
---
6- Former Vice President Hamid Ansari has released a book titled 'The People's President'. This book was written by S M Khan, a senior Indian Information Service (IIS) officer. This book is based on APJ Abdul Kalam.
---
7-Kundan Shah was passed away recently. He was director and writer.
---
8-Banwarilal Purohit is present governor of Tamil Nadu.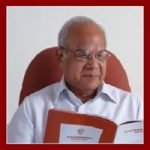 ---
9-Hidayatullah National Law University is an autonomous law university in New Raipur, Chhattisgarh.
---
10-Securities and Exchange Board of India (SEBI) has raised the investment limit for foreign portfolio investors (FPI) in central government securities to over 1.91 lakh crore from January 2018.
---
11-Indian sportspersons Pistol aces Jitu Rai and Heena Sidhu have bagged bronze in the women's 10m Air Pistol event at the 10th Asian Championship 10m Rifle/Pistol in Japan.
---
12-The 54th meeting of SAARC programming committee has started in Nepal. SAARC- South Asian Association for Regional Cooperation.
---
13-The Universal Health Coverage Day (UHCD) is observed on December 12.
---
14- In Shivpuri district of Madhya Pradesh, the Madhav National Park (MNP) is located.
---
15- Laqshya has been launched by the Union Health Ministry on Universal Health Coverage Day (UHCD). The Laqshya initiative is expected to improve the quality of care that is being provided to the pregnant mother.
---
16- Pooja Kadian is an Indian Wushu player, who has created history as she bagged India's first ever gold medal at World Championships.
---
17-Vijayawada is a city in the Andhra Pradesh Region, on the banks of Krishna river.
---
18-The Institute for Development & Research in Banking Technology (IDRBT) works at the intersection of Banking and Technology.Established by the Reserve Bank of India (RBI) in 1996, It is a unique institution exclusively focused on Banking Technology.
---
19-Australia won gold defeating Rio Olympics champions Argentina 2-1 in the final of the Hockey World League Final, that was held at Kalinga Stadium in Bhubaneswar, Odisha.
---
20-Saurabh Chaudhary is associated with Shooting. He secured men's quota place for the 2018 Youth Olympic Games (YOG).
---
Also, watch General Awareness other bits here 
Also watch Current Affairs here
(Visited 55 times, 1 visits today)