General Awareness- One Liners-Oct 13, 2017
---
1- Donald Trump was sworn in as the 45th President of the United States of America (USA)
---
2- Myanmar has become the seventh member of South Asia Subregional Economic Cooperation (SASEC) Program.
---
3-Pakistani cricketer Shahid Afridi announced his retirement from T20 International cricket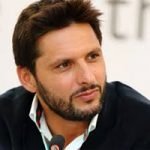 ---
4-South African city Durban has been stripped of its right to host the 2022 Commonwealth Games after it failed to meet the eligibility criteria due to financial constraints.
---
5-
The mayor Giuseppina (Giusi) Nicolini of the Italian island of Lampedusa was awarded UNESCO Peace Prize for her commitment to saving the lives of migrants and refugees.
---
6- African country Equatorial Guinea has been accepted as the new member (14th) of Organization of the Petroleum Exporting Countries (OPEC)
---
7- United Nations has declared 2017 as the International Year of Sustainable Tourism for Development
---
8- World Refugee Day was observed on

20th June
---
9-N. Chandrasekaran is named Chairman of India's largest software firm, Tata Consultancy Services Ltd (TCS)
---
10-Shashi Shekar Vempati has been appointed as the Chief Executive Officer (CEO) of Prasar Bharti
---
11- Odisha with an estimated cost of Rs. 3.25 crore is all set to become the first state in the country to have a blood bank for the cattle.
---
12- Tamilnadu state government has signed MoU with Union Aviation Ministry for Udan scheme
---
13-Kalimpong in North Bengal, a subdivision of the Darjeeling hills, was made 21st district of West Bengal
---
14- Mobile application IRCTC Rail Connect app was launched by former Railway Minister Suresh Prabhu in a bid to promote ease of ticketing through digital transactions
---
15-The theme of 7th National Voters Day observed on 25 January 2017 is 'Empowering Young and Future Voters'.
---
16-The name of e-platform launched by the Income Tax Department to analyze deposits made between November 9 to December 30, 2016, is 'Operation Clean Money'.
---
17-The Indian sand artist Sudarsan Pattnaik has created a Guinness World Record by building the world's tallest sand castle i.e 48 feet and 8 inches at the Puri beach.
---
18-National Deworming Day was observed in India on

10th February

.
---
19-The veteran Bollywood actress Reema Lagoo passed away at the age of 59 after reportedly suffering from cardiac arrest. Hum Saath Saath Hai, Vaastav, Hum Aapke Hai Koun, Maine Pyaar Kiya are some of her popular films.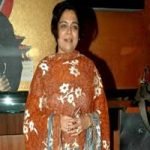 ---
20- The Senior tribal leader Nand Kumar Sai from Chhattisgarh assumed charge as the chairman of National Commission for Scheduled Tribes (NCST)
---
(Visited 74 times, 1 visits today)