History One-Liners for various competitive examinations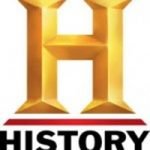 Thank You for landing the History section page.
Maximum questions come from this portion in different competitive exams.
Here are some important History one-liners for students competing for various exams
Watch some of the important Bits below. 
---
1- The period between AD 750 and AD 1200 is known as an

early medieval period

of Indian History.
---
2- In the period between AD 750–AD 1000, there was a political power that was confined among

Gurjara Pratiharas

in north India,

Palas

in eastern India and

Rashtrakutas

in South India.
---
3- The armed conflict among these three powers i.e Gurjara Pratiharas in north India, Palas in eastern India and Rashtrakutas in South India is known as a

Tripartite struggle

.
---
4- During the period AD 1000– AD 1200, the power of Tripartite struggle reduced.
---
5-The Red Fort,

Jama Masjid

, and Taj Mahal are some of the magnificent structures built during

Shah Jahan

.
---
6-Shahjahan's reign is described by French traveler

Bernier

and

Tavernier

and the Italian traveler

Nicoli Manucci.
---
7-Shah Jahan's real name was

Khurram

. The ruler was born to

Jodha Bai

, the daughter of Raja Jagat Singh.
---
8- Shah Jahan introduced the

Char-Taslim

in the court.
---
9-Shahjahan ascended the throne in 1628 after his father's death.
---
10-It was

Peter Mundi

, who described the famine that occurred during Shahjahan's time.
---
11-The original name of Shahjahan's wife

Mumtaj Mahal

was Arzumand Bano.
---
12-Mumtaj Mahal died in 1631 after three years of Shah Jahan's accession to the throne.
---
13-Shahjahan built the

Taj Mahal

at Agra in 1632- 53 in the memory of his wife.
---
14-Shahjahan was imprisoned by his son

Aurangzeb

in the Agra Fort. He was under house arrest in Agra Fort from July 1658 until his death in January 1666 and later, he was buried at

Taj (Agra)

.
---
15-Shahjahan was the

fifth Mughal emperor

, who reigned from 1628 to 1658.
---
16-The period of Shahjahan's reign is widely considered to be the

golden age

of Mughal architecture.
---
17-On 31 July 1658, Aurangzeb crowned himself emperor under the title

'Alamgir'

.
---
18- Aurangzeb had four sons

Dara Shikoa

,

Aurangzeb

,

Shah Shuja

and

Murad

.
---
19-Aurangzeb was

coronated twice

. He was the only Mughal king to be coronated twice.
---
20- Aurangzeb captured the 9th Guru of Sikhs i.e

Guru Teg Bahadur

in 1675 and executed him when he refused to embrace Islam.
---
Also, watch another post on History here
Watch Current Affairs here 
(Visited 53 times, 1 visits today)