One liner current affairs- January 19, 2023
1- Tamil Nadu A high-level meeting of police will be held by the chief minister, M.K. Stalin, on Thursday to assess the state's law and order situation.
According to sources, the meeting will discuss the comments on the law and order situation that was received from all districts.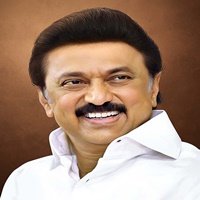 2-Nobel Laureate economist Abhijit Banerjee stated that ineffective teachers have long permeated the educational system notwithstanding the recent controversy surrounding the multi-million dollar teachers' recruitment scandal in West Bengal.
One liner current affairs
3- According to a Delhi court, there is no legal exception for reporters who must divulge their sources to law enforcement, especially when doing so is essential to support and further the investigation of a criminal case.
Anjani Mahajan, the Chief Metropolitan Magistrate of the Rouse Avenue Courts, made the observation.
4-There are plans in place to welcome Prime Minister Narendra Modi on Thursday during his second visit to Karnataka in as many weeks.
The Prime Minister will take part in a number of events during his brief visit to the state's Yadgir and Kalaburagi districts.
In the Kalyan Karnataka region, commonly known as Hyderabad-Karnataka, which includes 41 Assembly constituencies, the ruling BJP is aiming to have an influence.
One liner current affairs
5-Congress General Secretary Jairam Ramesh said on Thursday that "Indian politics need more like her" in response to New Zealand Prime Minister Jacinda Ardern's unexpected declaration that she will resign next month.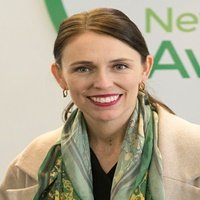 6-According to a study released by the government on Thursday, Japan experienced its largest annual trade deficit since records began to be kept in 2022 as a result of rising energy and raw material prices and a depreciating currency.
7-To enhance equity, justice, and opportunity for Asian-American, Native Hawaiian, and Pacific Islander (AA and NHPI) communities, the White House has unveiled its first-ever national policy.
One liner current affairs
8-An Arctic polar vortex is engulfing much of Italy, bringing with it the coldest weather this winter. The Italian peninsula has been slammed by snow, ice showers, hail, and gale-force winds.
9-The Supreme Court of Israel found that a prominent figure in the nation's new extreme-right cabinet is ineligible to hold the position of minister due to a prior criminal conviction.
According to the Xinhua news agency, the court ruled on Wednesday that Aryeh Deri, the head of the ultra-Orthodox party Shas and a significant ally of Prime Minister Benjamin Netanyahu, is no longer eligible to hold the position of minister due to his conviction for tax fraud.
10- Shubhman Gill scored a sparkling double century against New Zealand, and former India batsman Wasim Jaffer praised him, stating, "Making 208 out of 350 is a remarkable effort."
11-India defeated New Zealand by 12 runs in the opening One-Day International in Hyderabad thanks to a magnificent 208 by Gill.
The 23-year-old scored a double hundred in his incredible innings, making him the youngest player to ever do so in men's ODI history.
For more, One liner current affairs, click here
For other current affairs, click here
(Visited 4 times, 1 visits today)